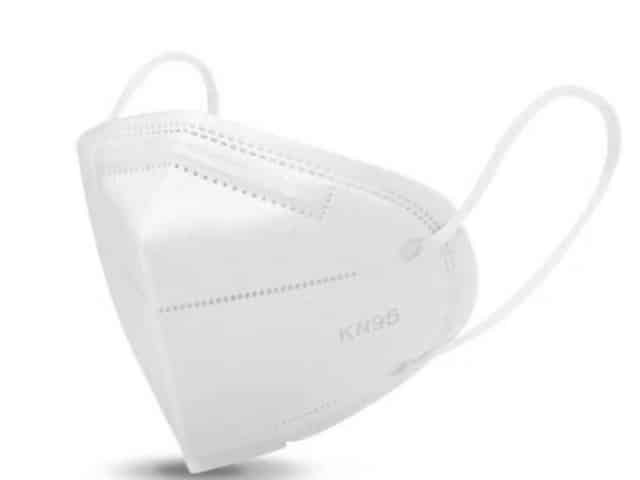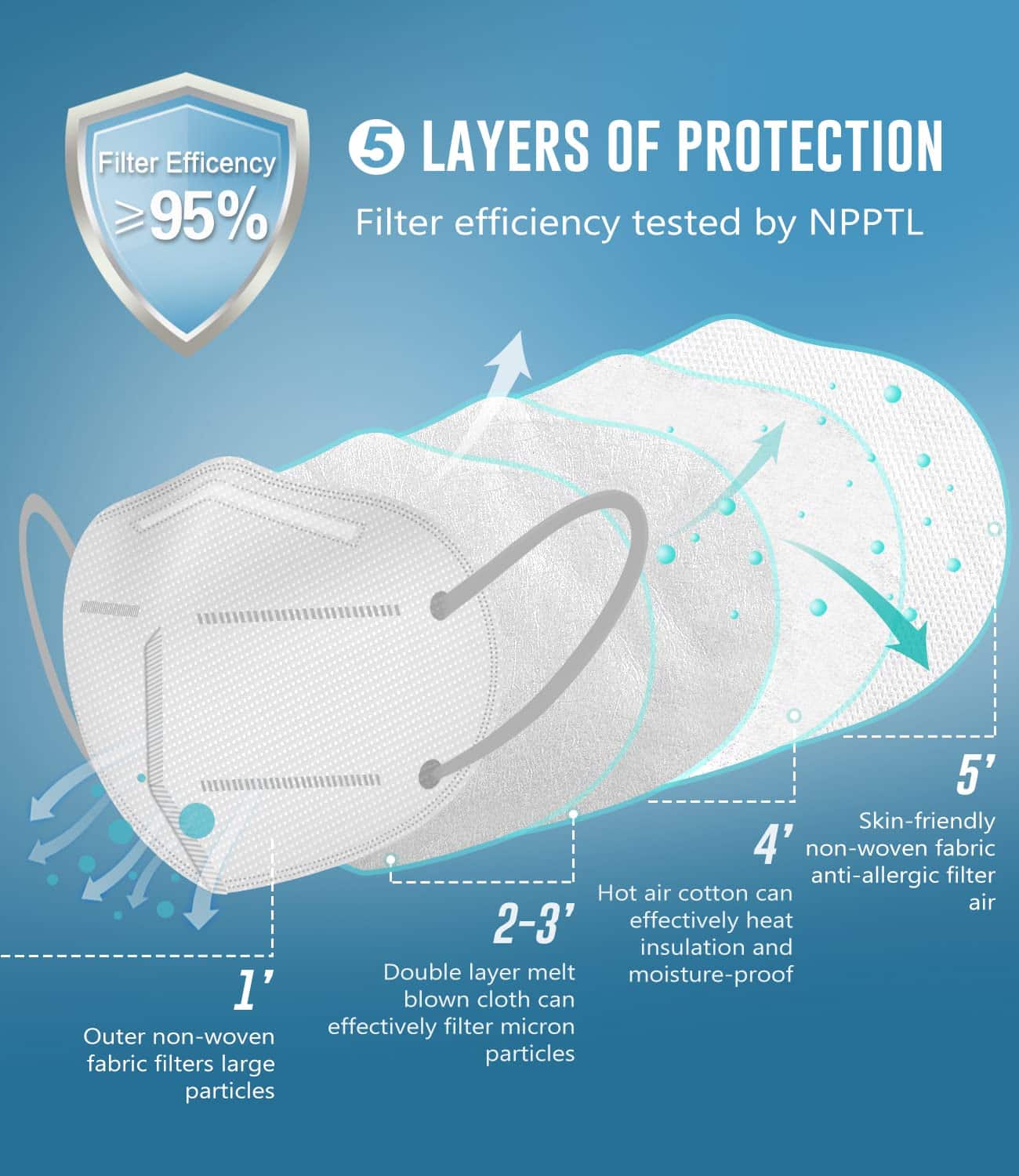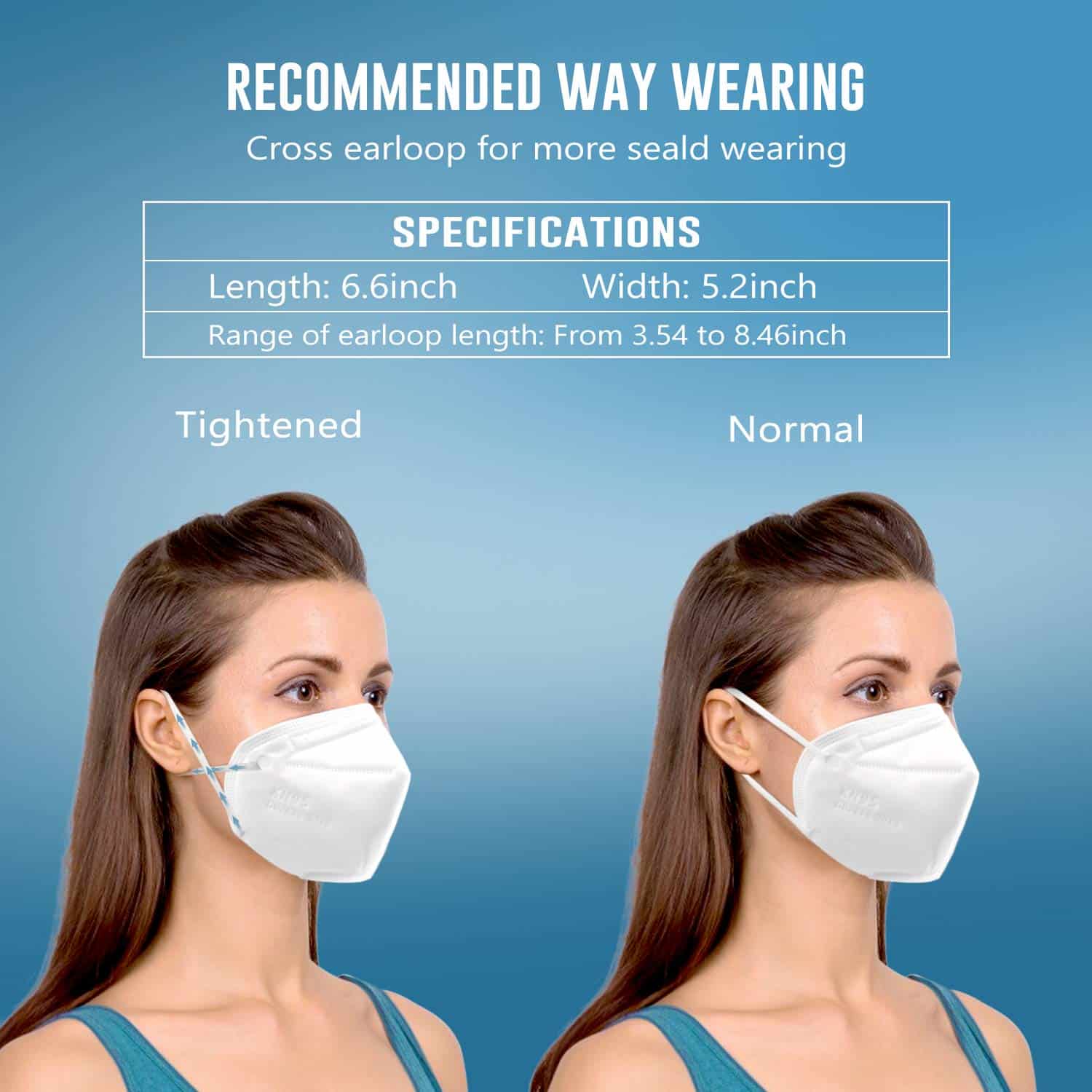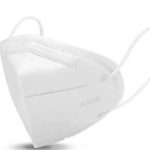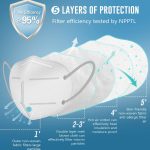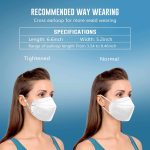 KN95 Face Mask 20 Pack, KN95 Masks 5-Layer Breathable Mask with Elastic Earloop and Nose Bridge Clip, Disposable Respirator Protection Against PM2.5 White
These KN95 Respirator Masks (Pack of 20) offer some of the best protection from upper respiratory viruses and airborne illnesses. Offering the best value, they have an approximate 95% filtration rate, with less than 8% leakage. These masks feature a metal nose clip along with 5 layers of material for your comfort and protection.
5-layer and 3 dimensional protection filtering 95% of airborne particles
Protective mask including metal nose clip
Ideal for everyday use protection including travel, work, restaurant use, etc.
Includes 20 masks per-pack of disposable KN95 masks
Earloops fit securely over ears with-hours of comfort
Disposable mask cannot be washed
Not intended for use as medical mask or gas mask
Please use mask correctly to avoid consequences caused by improper use
Minimum order of 1 case (20 boxes) totaling 400 KN95 protective masks.